Jon - The Harvest Gathering.2018

Can't recommend this business enough. Great sound system absolutely smashed it . We'll done guys. great job.
Sarah Baker
Jay was fantastic when we rented equipment off him for our wedding. I was getting ready and from the window I saw him slip seamlessly in and out with speakers, lights, a fog machine, wires and microphones. He made the whole process so easy for us.
Luke Best - Guitar/Vocalist, Stargazer (Glam Rock Cover Band)

My band uses JB Sounds regularly for PA hire/sound engineering services, Jay is a top bloke, knowledgeable and competent and always gets a great sound even in the more challenging venues. We're always confident in using Jays services and his enthusiasm makes him a pleasure to work with. Highly recommended!
Mike Abbott-Smith,
Vice Chairman and Treasurer, Beth's Inspiration.
Jay has provided the PA for our annual May Day charity event this year and we also used him for the 2015 event. This is a big event where live music is on going for around 8 hours and several bands are used. There is very little time between each set and Jay has to cope with the change overs amongst a busy crowd and the noise from the Beth's Inspiration Disco. He is never phased by any of this and still manages to produce a quality sound. In our opinion he is a very professional and talented young man, nothing is ever to much trouble. We have already booked him again for the 2017 event and cannot recommend him enough.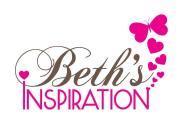 Professional, knowledgable, Jay happy to answer questions and make suggestions. Equipment delivered and set up as arranged. Good value for money. Would highly recommend and definitely use again.
Who's Who

"We thought your skills as a professional sound engineer really shone through at the Guildhall, St.ives last Saturday. We would certainly recommend your services to other musicians in future and I'm certain that our paths will cross again sometime"
David Hamblett - Drummer with Boho Road (Local Band)
Thanks Jay @JB Sounds Cornwall. We have used him twice now. He turned up on time with quality equipment, was reasonably priced and extremely helpful. We would definitely use him again.
Dan Owen - Solo Artist
Awesome sound, Very easy to work with and nothing was to much trouble!
Lee Grimshaw - Club Peel
"I recently worked with JB Sounds, while providing a DJ support (Club Peel) for the Who's who gig at St. Ives Guildhall. It was a pleasure working with Jay, and he was confident in his operations for the sound engineering of the whole event, which ran without any known problems. I look froward to working with JB Sounds again!"
Gigs St Ives
"I have found Jay Burleigh to be reliable, professional and with a good working knowledge of the music industry. We do employ Jay on all live
shows and club nights we organise and would not hesitate to work with Jay for the foreseeable future"