2x 12" 1000 watt active EV 12p speakers,
2x 18" 1000 watt passive subs,
2x Wedge Monitors
Mixing Desk (up to 16 channel if required),
Speaker poles and all cables required
If you're in need of a microphones and DI's, we can supply a package with everything including stands and cables from £50 (Depending on quantity)
NEED SOME STAGE LIGHTING? WE CAN PROVIDE YOU WITH A LIGHTING PACKAGE FROM £50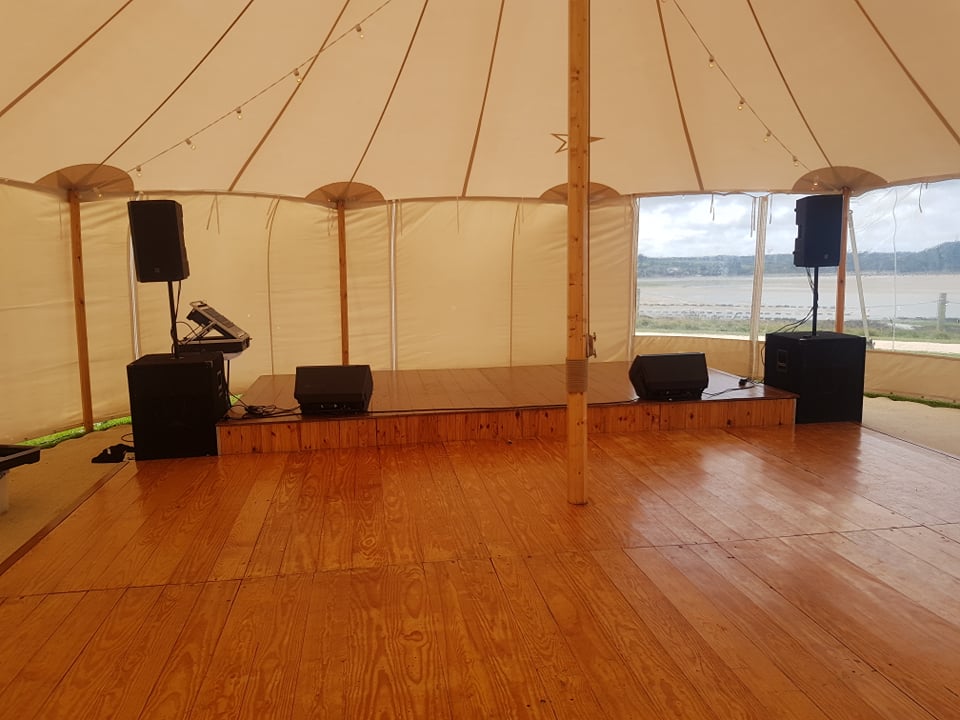 Photos are for reference only
In need of a bigger PA for a large hall or small outdoor event? Check out our large events page for more details regarding PA packages provided with an experienced engineer!
This package is ideal for any size band playing to an audience up to around 50-200 people.
This package is ideal for a band wanting a full and clear sound to their mix. From a bright clear vocal to a prominent kick drum and bass guitar sound, this set up can give you what you're looking for.
If you require more equipment then have a look at the Equipment Hire page for other gear we have to offer. If you cannot find something then Get in Touch and we will be able to help you obtain exactly what you require.