Sound:
2x 12" Active speakers with 2x 15" Active subwoofers, speaker poles, Allen & Heath mixer, 1x vocal microphone, AUX cable, DJ booth with 8ft lighting bar and all cables required provided.
Connect your phone/Portable Device!
All our packages are provided with a cable and adapters to connect your device to play music through the set up.
Alternatively we can provide a Bluetooth link upon request, this will be an additional cost of £5 per day.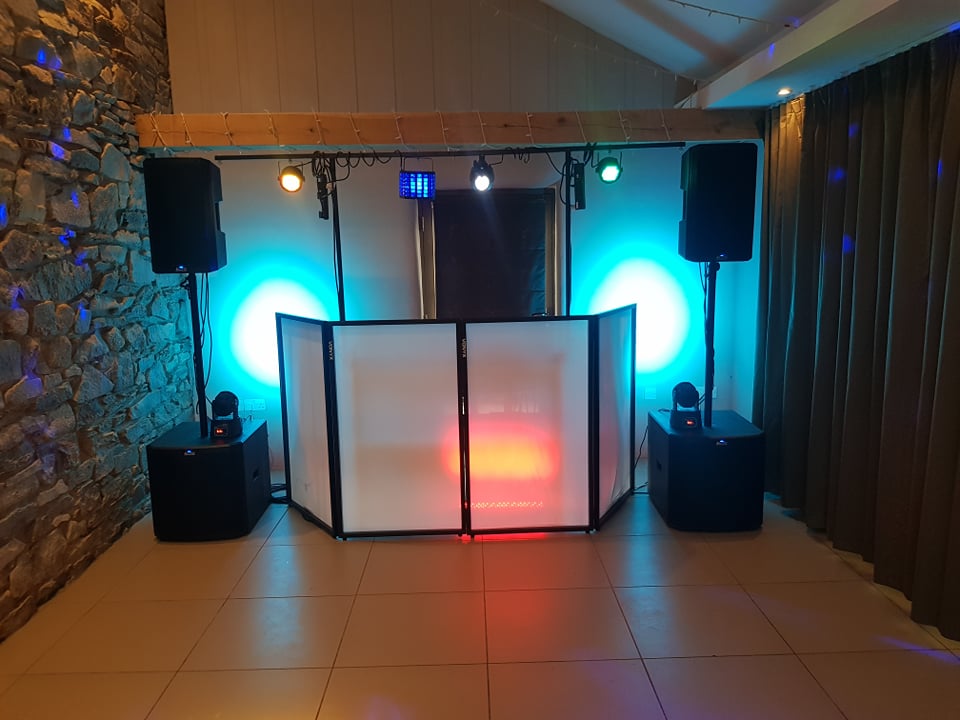 Photos included are for reference only
Lighting:
4x Par can colour wash lights (colour fade sequence - Sound active)
2x Moving HeadScanners (DMX linked)

Derby Disco Light
Sound Active Lighting Bar

Kam Mini Smoke machine (If venue allows)
Planning a DJ/Club night event to 200 people or more? Check out our large events page for more details!
Our Big DIY Party package is ideal to get the party started in any venue with up to 150 people.
This package contains 2x Active speakers and 2x 15" Active subwoofers to ensure that the music can be heard by all of your guests. An Allen & Heath mixing desk is provided with cables so any DJ system or iPod/MP3 player/phone can be connected without any prior knowledge or experience. A range of LED disco lighting is included in this package along with a small but powerful smoke machine to ensure that the right atmosphere is created within the venue. 1 vocal microphone for the DJ/Host and all stands and cables required are also provided.
If you feel you need more speakers or lights then be sure to Get In Touch with us and we can help you figure out the set up that will cater for your event.